Nuestras tareas

Diseño de imagen corporativa
Diseño UI / UX
Desarrollo web
Diseño plantillas mailchinp
Grupo de trabajo
Imagen corporativa
Con Coaching Palma hemos comenzado por rediseñar su imagen corporativa desde la identidad básica de su logotipo. Como resultado se han implementado nuevas tarjetas de presentación, carpetas, folios, firmas de email, facturas, plantillas de Mailchimp, fichas de tareas, etc.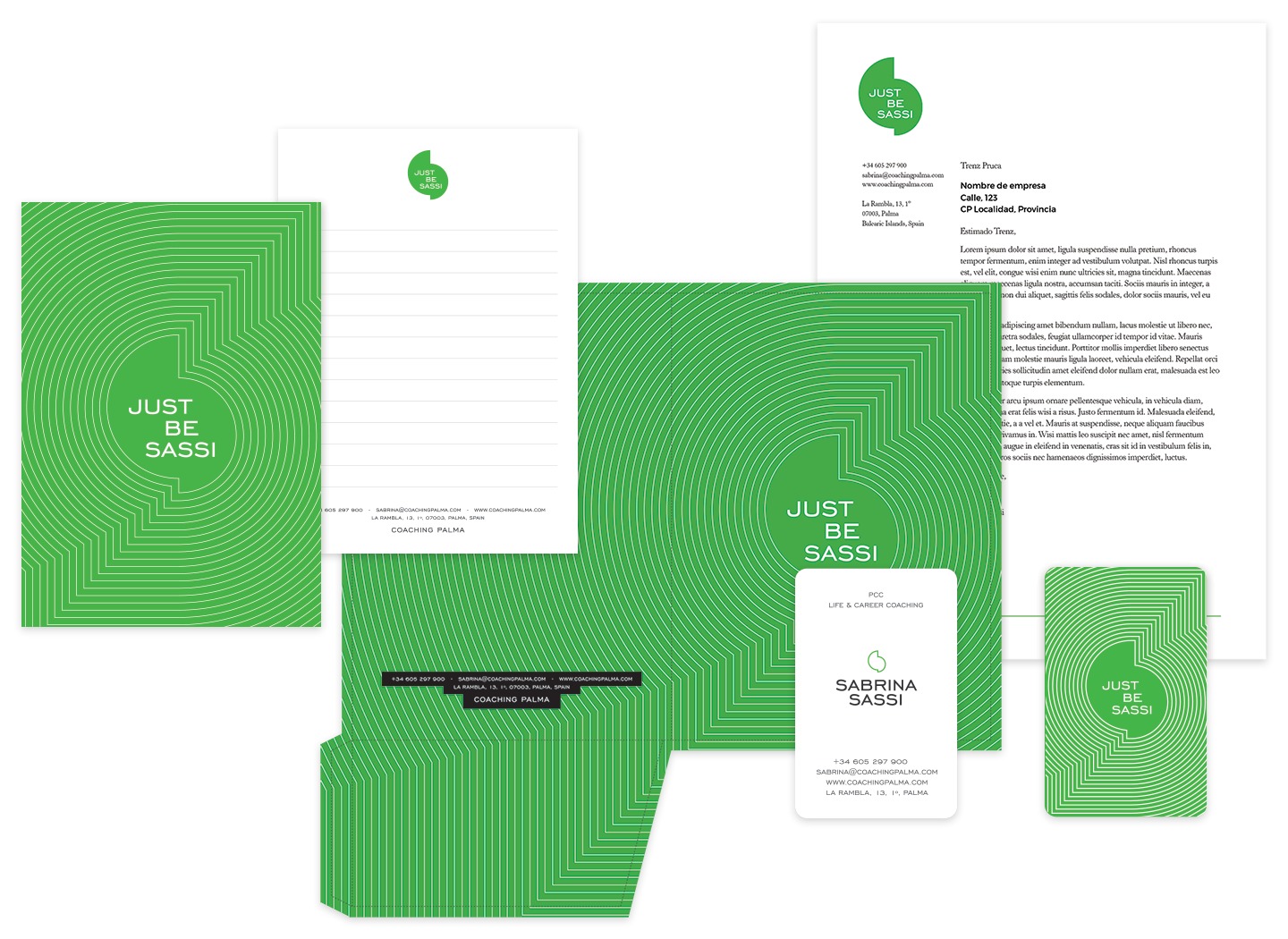 Working with Cupertino was an amazing experience. We have collaborated on many occasions.
I have always enjoyed the creative process, the support of designing my corporate image and website that reflected my personality and my professional values and branding.

Gabriel's professionalism, patience, and eye for detail is astonishing. He thinks outside the box and allows you to do the same, personally I love that!

His work is creative, clean and elegant and he always makes sure it is user-friendly.

I highly recommend him to anyone looking for a real & honest designer.
Sabrina Sassi,
Coaching Palma
Desarrollo de sitio web
El nuevo sitio web es un desarrollo a medida con CMS propio. El rediseño de sitio web se basa em la premisa de simplificar y concentrar el mensaje de Coaching Palma. La primera fase de desarrollo abarca la versión básica de comunicación y promoción de servicios. En la segunda fase se desarrolla los servicios de blog, eventos y noticas.
Ir al sitio web ↓